| | | |
| --- | --- | --- |
| Professional Audio | Consumer Electronics | Computers |
We all know that when you go to a job interview, you must dress your best. When you go to a business meeting, you don your best suit and tie or dress. When going out on that first date, you trim your bangs, put on that best outfit, throw on some of your best perfume/cologne. Why not do the same for your business presentation? Why not have the website that sells your product better than competitors? Why not have the audio/video system that keeps your clients' attention? Why go through the difficult process making a broken system work, using paper to augment your online databases? Why do you keep trying to use what you have instead of getting or doing something that works better?
Welcome to Ageless Technologies! If you need to know what we're all about, please read my What is the cost of your interface to the world? page.
If you know what you need, please fill out the contact form in the side menu, and let's explore solutions to your needs.
Or, if you'd like to explore the services I offer, select from the top menu.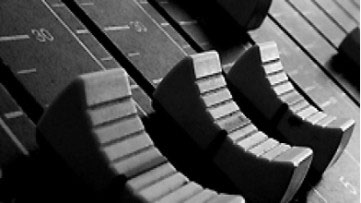 Pro. Audio/Video
From studios to live music, powerful AV presentations to live church setups, from home studios/streaming to powerful full studio broadcasting, Ageless Tech. has got you covered.